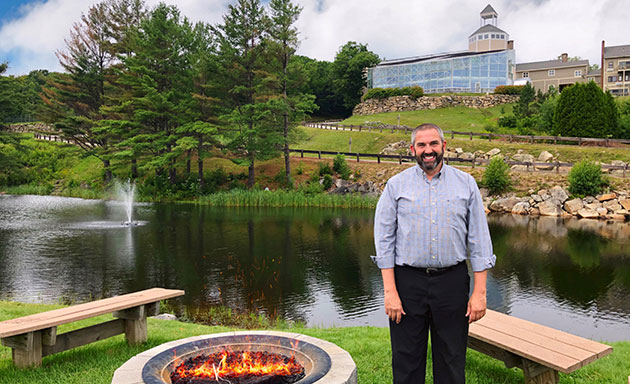 It has been an extremely busy and successful summer in the Lakes Region and at Steele Hill Resort. Our guests have been enjoying all there is to do at the resort such as swimming, playing golf, hiking the trail system, laser tag as well as exploring the Lakes Region and enjoying many of the fun local activities.
It is hard to believe the summer season will be coming to an end in just a few weeks and we will be transitioning into fall. New Hampshire is famous for it's colorful foliage which is something everyone should see for themselves! The leaves will be turning from green to the beautiful vibrant red, orange and yellow colors of fall. The cool, crisp weather of fall is great for hiking, biking or a nice scenic drive through the mountains. The local apple orchards will be opening soon, offering crisp fresh apples, cider donuts, pumpkins and many other delicious treats. This year the state fairs are back! The fairs offer a great day of activities and fun for all ages. After enjoying a day of all the exciting fall activities the region has to offer, the resort is a great place to return and relax in one of our many hot tubs, pools, saunas, or enjoy a relaxing meal at The Hilltop Restaurant or order your favorite beverage at Tova's Tavern.
Now is a great time to plan a fall trip to the Lakes Region. Hurry and book soon as we have some great deals and lodging packages available. We hope to see you, your family and friends at Steele Hill Resort this upcoming fall season.
Sincerely,
Rob Robillard