Preferred New Hampshire Wedding Vendors
---
Photographers
---
Philbrick Photography
The husband and wife team of Philbrick Photography is dedicated to serving its clients distinctive wedding photography by combining traditional services with a contemporary style and innovative flair. Philbrick Photography captures the fleeting moments that will define your wedding day forever, the signature moments of your wedding that you will look back upon fondly for the rest of your lives together. We offer a diverse number of wedding day packages and options to suit every couple's needs.
Jay & Vicki Philbrick, North Conway, NH (603) 356-9822 http://www.philbrickphoto.com/

Marina Zinovyeva Photography
Marina Zinovyeva is a passionate photographer who possesses a serious attention to details. Marina's love for photography brought her all the way from Kaluga, Russia to New England. An engineering student in a previous life, her interest in the photographic arts has transformed her life and the lives of the many wedding parties she has worked with over the years. Marina's ultimate goal is to memorialize the special moments in the lives of her clients.
Marina Zinovyeva, 15 Merrill Street Manchester, NH (603) 396-3541 http://marinaz.com/
Videographers
---

Fat Sheamus Productions
Fat Sheamus Productions creates amazing cinematic features out of your beloved wedding memories. A life long videographer and archivist, Shea P. Murphy prides himself on capturing the views, sounds and vibes of your event. He can then work the footage into a presentation that would make any Hollywood producer green with envy, all for a fraction of what the other professionals charge. We have packages to fit nearly any budget, and the memories preserved are always priceless.
Fat Sheamus Productions, PO Box 1351 Scarborough, ME (207) 939-7432 http://www.fatsheamus.com/
Florists
---
Lakes Region Floral Studio
Our studio offers unique and playfully innovative designs to the Lakes Region. We use our relaxed and creative style to personalize every piece. From traditional to contemporary arrangements we take pride in everything we do. We can provide full floral services for weddings!
507 Union Ave, Laconia, NH (603) 524-1853 http://www.lakesregionfloralstudio.com/

Prescott's Florist
Prescott's Florist, LLC has been proudly serving Laconia since 1995. They are family owned and operated. They are committed to offering only the finest floral arrangements and gifts, backed by service that is friendly and prompt. Because all of Prescott's customers are important to them, their professional staff is dedicated to making your experience a pleasant one. That is why Prescott's Florist always goes the extra mile to make your floral gift perfect.
23 Veterans Square Laconia, NH (603) 524-7945 http://www.prescottsflorist.com/
Blossom Shop
The Blossom Shop has been in business since the 1960's, originally located in downtown Franklin, it moved to it's current location at 736 Central Street in the 1970's. We provide fresh flowers, flower arrangements, plants, gifts, greeting cards, candles, balloons, stuffed animals and chocolates for all occasions from birthdays to weddings. Our friendly and professional staff is dedicated to making your experience with us a memorable one!
736 Central St, Franklin, NH (603) 934-4508 http://blossomshopnh.com/

Heaven Scent Design
We are Family owned and operated since 1993, Heaven Scent Design has been voted #1 Florist in the Lakes Region in 2010 and 2011. With over 28 years design experience, Heaven Scent Design prides themselves on exceptional customer service and their products are always 100% satisfaction guaranteed. If you're looking for unique styles and want superior product, call Heaven Scent Design.
Heaven Scent Design 1325 Union Avenue Laconia, NH 603-527-4328 http://www.heavenscentdesign.com/
Hair Stylist
---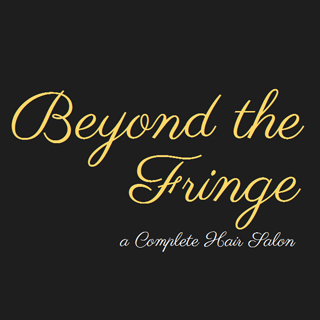 Beyond the Fringe
Beyond the Fringe is a full service salon, catering to the greater Laconia area. Our staff has over 30 years of experience. Whether you need a quick wash for a night out, a makeup consultation or are planning for a wedding, contact us!
43 Beacon Street West Laconia, NH (603) 528-4433 http://www.www.btfsalon.com/

Scizzors
We are a full service hair and nail salon with a wide range of offerings perfectly suited for your next wedding or event. Our team includes three incredible massage therapists and our salon location is welcoming a family, friendly environment.
163 Manchester St. Concord, NH (603) 225-1137 Facebook Page
Wedding Cakes
---

Ooo La La Creative Cakes, LLC
Ooo La La Creative Cakes offers a personal, professional service to create unique celebration cakes that are Fabulous! Specializing in individually designed Wedding cakes. Our attention to the finest detail when discussing your Wedding cake requirements, whether you are looking for a modern or traditional style, we will ensure the Wedding cake will complete your dream wedding.
Meredith, NH (603) 455-2989 http://www.ooolalacreativecakes.com/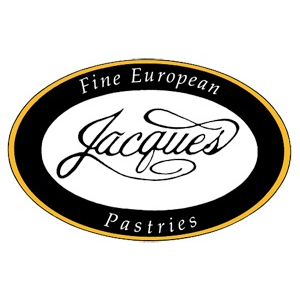 Jacques Fine European Pastries
People Magazine voted Jacques' Fine European Pastries as the Best Wedding Cake Shop in New Hampshire. We have been featured in Grace Ormonde, New Hampshire Bride, 2009 La Bella Bride and The Knot magazine brides scored us a perfect 100 in their wedding cake category for New England.
128 Main Street Suncook, NH (603) 485-4035 http://www.jacquespastries.com/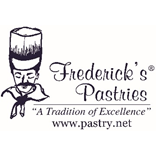 Frederick's Pastries
Frederick's Pastries has been New England's premier cake specialty shop for more than 35 years. We have designed and created thousands of awe-inspiring and delectable cakes for thousands of happy couples. Whether you imagine something elaborate, simple, whimsical or traditional, let our professional and skilled pastry artists create the wedding cake you've always dreamed of! Make an appointment today to speak with one of our professionals about designing your custom wedding cake!
109 State Route 101A Amherst, NH (603) 882-7725 http://www.pastry.net/
Disc Jockeys
---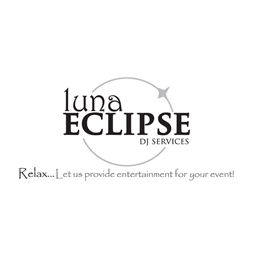 Chris Ialuna
It's the personal touch at a reasonable price that I hang my hat on. You meet with me, book with me, plan your entire event with me from start until finish, and I'm the one who shows up and entertains your guests. I get to know you and you get to know me. I feel that I know exactly what you're looking for before I even set foot into the venue.
(603) 568-4507 http://www.ialunaeclipse.com/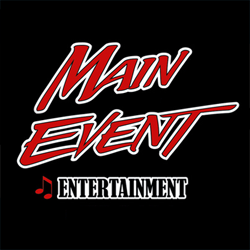 Main Event
Main Event Disc Jockey Service entertains in New Hampshire, Massachusetts, Maine and other New England locations. Entertaining and DJing at wedding receptions, corporate events, anniversary parties, birthday parties, school events, theme parties, fundraisers and more. Our goal is to make your event so memorable you and your guests will always look back and smile. We do this by tailoring each event to the client's wishes and tastes. We can be interactive, using props, games, icebreakers, and line dances. Or we can just let our creative music sets energize your event. We will jumpstart the celebration.
(603) 434-8293 http://www.amainevent.com/
Limo Services
---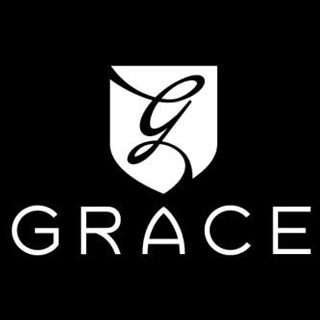 Grace Limousine
Grace Limousine is your New England Wedding Specialist. With a full-time Bridal Consultant on staff to help with all the details and our professionally trained wedding chauffeurs, we aim to provide value far beyond your expectations. Grace operates the newest, most diverse fleet in New England specializing in wedding party and guest shuttling services, prom and special occasion limousines, along with airport or corporate transportation.
Grace Limousine, PO Box 3510 Manchester, NH 603-666-0203 http://www.gracelimo.com/
Chair Covers & Linens
---

Divine Inspirations
Your custom bridal resource in the Lakes Region and greater New Hampshire area. If you are looking for something beyond the ordinary for your wedding or special occasion, visit divine inspirations in Alexandria, New Hampshire. Divine Inspirations offer custom designed bridal and special occasion gowns, accessories and alterations headpieces, veils and jewelry.
408 Fowler River Road Alexandria, NH (603) 744-2557 http://www.mydivineinspirations.com/
Horse & Carriage
---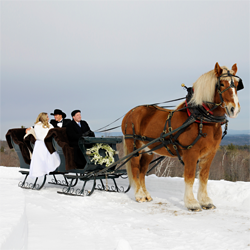 Heritage Farm
For that extra touch on your special day, Heritage Farm offers horse drawn carriage and sleigh rentals to accent the occasion. Ride to your reception in style with our our handsome draft horse leading the way.
16 Parker Hill Road Sanbornton, NH (603) 524-5400 http://www.heritagefarm.net/