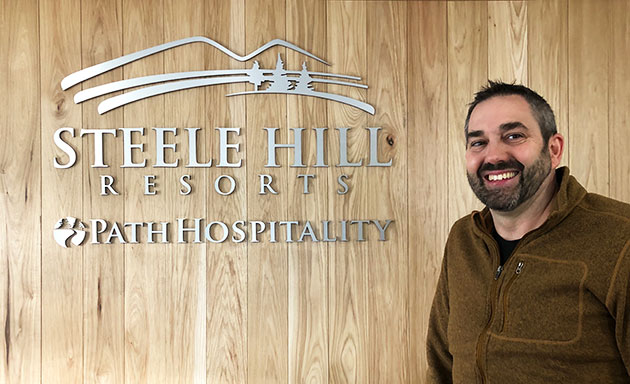 It's the last week of February and winter is holding on. Guests are still enjoying winter activities in the Lakes Region and at the resort: skiing, skating, snowshoeing and sledding to name a few. It has been a busy winter season for our maintenance staff! We have made major repairs to the observation tower at Steele Hill West, so be sure to go to the top floor and check out the amazing 360-degree view through our brand-new windows. All the pools were resurfaced during our winter shut down and we have installed a new dehumidification system in the West pool area which makes the area much more comfortable to relax in, even if you are not swimming.
Winter will soon be coming to an end and we will transition to spring time activities such as golf, tennis, basketball, hiking on the trails and we will be stocking the fishing pond with rainbow trout in April. The ice will be melting from the lakes and the avid boaters will be launching their boats to fish and tour the big lakes. Our staff will now get busy completing spring cleanings and annual preventative maintenance in all units on property. The maintenance and grounds crews will start their spring cleanup, repairing any plow damage, planting new grass and flowers, preparing the golf course and getting the outdoor pool areas ready to open.
Spring is a transition time for the resort but it quickly changes from a white and brown landscape to a lush green with budding trees, flowers blooming and green grass growing on the surrounding fields. We hope you will join us to experience what the resort and the Lakes region has to offer during the spring months!
Sincerely,
Rob Robillard