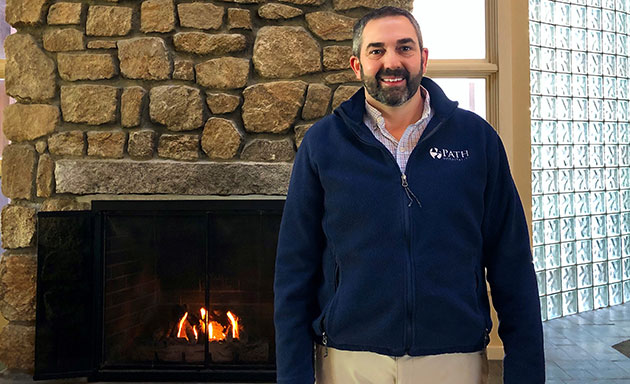 While winter is still in full swing with plenty of snow on the ground for outdoor activities, we are looking forward to the upcoming spring season. The days are getting longer, the temperatures are starting to rise and before we know it the snow will be gone and it will be time to start opening up all of the great outdoor activities at the resort. Although spring is not a very popular vacation time for some, we have plenty to offer here at the resort with hiking trails, tennis courts, a basketball court, a soccer field, horseshoes, corn hole, fishing in our stocked pond, and our golf course will be open in early May. In addition to our multiple outdoor amenities, we also have our indoor pools which will be open offering that summer tropical feel, The Hilltop Restaurant is open 6 days a week (closed on Wednesdays), offering dine-in, take out or delivery to your room and open for breakfast on Saturdays and Sundays. Our Activities Director, Nancy, is offering games and arts and crafts at the carriage house and other exciting activities around the resort like onsite hikes and campfires 5 days a week to add to your vacation experience.
Spring is a very busy time for our staff, our housekeeping department will be conducting spring cleaning and deep cleaning the carpets throughout the accommodations. The maintenance staff will be working on cleaning up the grounds, opening the golf course, preparing the outdoor pools in addition to unit maintenance and renovations. We are in the process of painting and installing new flooring, couches and love seats, and window treatments in many of our west townhouses. We will also be replacing some mattresses and furnishings in a variety of units around the property.
We hope if you are looking to get away and relax for a week or just a couple days that you consider staying with us and experience all that Steele Hill Resorts and the Lakes Region has to offer.
Sincerely,
Robert Robillard