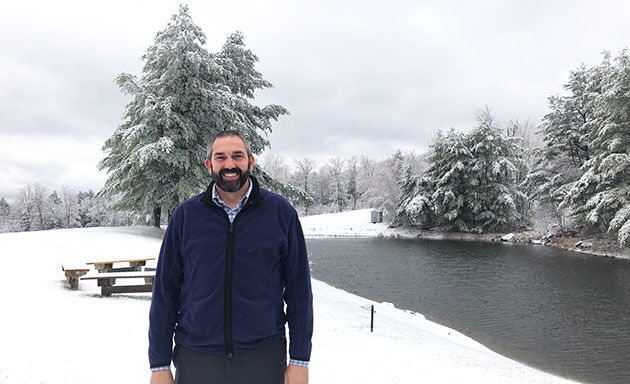 We had a beautiful and colorful fall season but it is coming to an end as the last few leaves fall from the trees. We have already experienced our first snowfall and the forecast is predicting more frigid temperatures, so I guess it is time to start thinking about our winter season. The maintenance staff is battening down the hatches and preparing the resort for our upcoming winter season. We are stocking up on salt and sand and making sure the plows and shovels are ready for what we hope to be a good snow year.
The Hilltop Restaurant staff is working on some great new comfort food items and delicious winter cocktails that will be sure to satisfy even the heartiest of appetites. Stop by our onsite restaurant or bar to enjoy a dinner by the ambient fireplace while overlooking the snow-covered mountains this winter season.
The onset of winter opens the Lakes Region to an abundance of fun activities. The ski slopes will be covered with snow for families to enjoy. Whether you are just learning to ski or you are a veteran skier, New Hampshire's mountains offer something for every experience level. Soon the ponds and lakes will freeze over allowing for several events that take place on the ice in our area, including the Pond Hockey Classic, car racing on the ice, ice fishing derbies, or the opportunity to just spend time skating or fishing with friends and family.
While onsite, stop by the front desk and rent snowshoes for the whole family to adventure out onto our trail network. Don't forget to pack your ice skates and sled for some winter fun on our onsite skating pond and sledding hill! If the winter outdoors is not your cup of tea you can always hang out in one of our indoor pools and enjoy the warmth and tropical feel while sipping on one of the many offerings from our bartenders. We hope you choose to come make memories with us here at Steele Hill Resort this winter.
Sincerely,
Rob Robillard