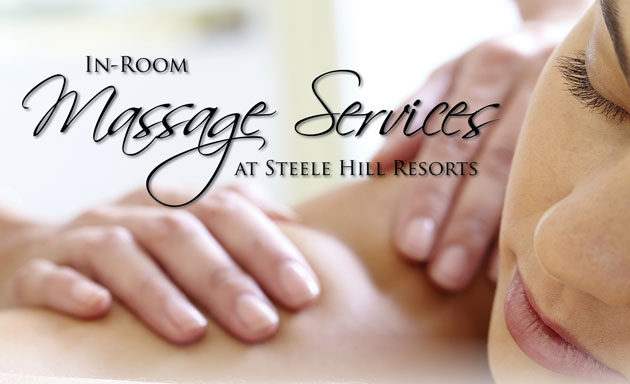 Looking for that perfect touch to make the most out of your next vacation? Look no further than the comfort of your own suite. Steele Hill is excited to kick off our new in-room massage service.
Calm your mind and relax your body with a professional massage. The new offering provides in-room massage therapy to help pamper our guests and release the stress from their daily lives. Our service menu includes a selection of different techniques to personalize the experience to your liking. From a traditional Swedish Massage to Face and Feet Therapy, highly trained therapist are available to make your next stay a truly relaxing experience.
For information on booking a massage during your stay, check out our service menu or call the desk at 603-524-0500.