Steele Hill Resorts, formerly known as the Inn at Steele Hill, holds a special place in the history of New Hampshire. During the roaring twenties and into the forties, the granite state witnessed a rise in popularity as a tourist destination. Residents living in and around metropolitan areas in southern New England began seeking out a vacation experience that was more in touch with nature. The expansive countryside of New Hampshire was the perfect destination for wealthy urbanites to stretch their legs and smell the fresh air.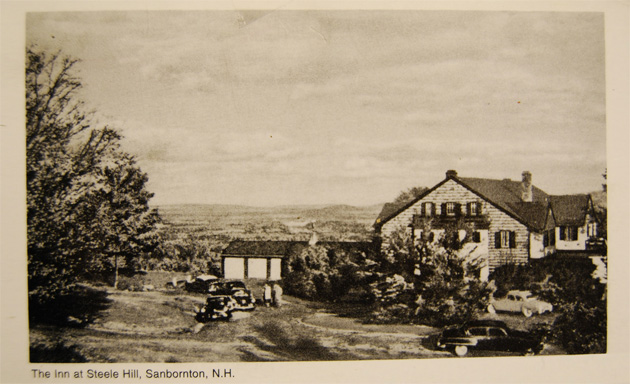 In 1937, Nelson Smith, a Boston Jeweler, purchase the Steele Hill dairy farm with the goal of becoming a gentlemen farmer. Following the devastating hurricane of 1938 that ravaged the lakes region, Smith saw the abundance of downed timber on his newly purchased land as an opportunity to get in on the tourism business. Construction on the original Inn at Steele Hill began in earnest, providing a much needed boost to the local economy in the years following the great depression. Matching its rustic country architecture with an abundance of amenities and spectacular views of the lakes and mountains below, the Inn soon became a hotspot for tourist. The development of the resort followed in the footsteps of Smith's original vision. Many of today's guests share the same desire to relax in a country setting as visitors from years past.
For some candid interviews from local residents and employees during the early days of the resort, check out the mini-documentary we produced.