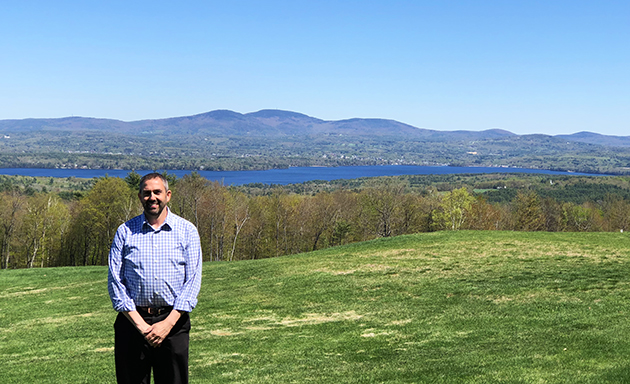 We have finally transitioned into spring with Memorial Day right around the corner, the summer vacation season will be here before we know it. Our staff is busy getting ready for another fun summer season up here on the hill. The grills and picnic tables are all out awaiting families to come enjoy some delicious barbeque. The pond has been stocked with 150 8-10" rainbow trout so be sure to bring your fishing poles. We now sell live bait at the front desk to enhance the experience. The pond is also the perfect place to catch frogs and salamanders along the edges and nets are available at the desk.
The grass is green and the golf course will be officially open on Friday May 18th. Don't forget we have golf equipment such as kid and adult clubs as well as pull carts for rent. If you're looking for outdoor sports look no further than our soccer field, basketball court, tennis courts, volleyball, and badminton area. The courts are all open and we have all the equipment available to play at no extra charge. Feel like a game of corn hole or horseshoes? We have horseshoe pits and corn hole boards at both the resort and west areas.
The maintenance crews are busy working on opening the outdoor pools; they are patching, painting and prepping the pools for a busy summer season ahead.
The food and beverage department are busy planning a new summer menu along with delicious new refreshing summer beverages. We have installed a new brick lined oven to make delicious pizza in the Hilltop Restaurant. Our motto is "Let us Bring it to You" and we offer delivery of any menu item or beverage to anywhere on resort just call extension 379 to place your order.
There will be plenty of entertainment at the resort throughout the summer with live entertainment scheduled weekly. The Wildlife Adventures animal show is scheduled every Monday night starting in July. The annual 4th of July barbecue and fireworks display will take place and Steele Hill's A Brew with a View beer fest will be on Saturday, July 7th.
I hope to see you all at the resort this summer enjoying a relaxing vacation with family and friends.
Sincerely,
Rob Robillard