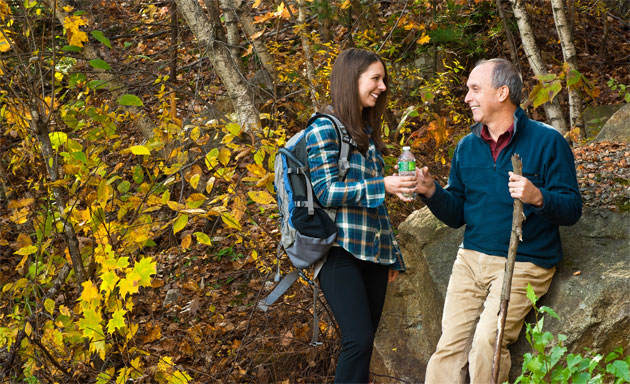 Family time is a precious commodity these days. Long hours at the office and demanding after school activities for the kids are becoming more commonplace. Finding time for those quality moments with the ones you love is more important than ever.
Steele Hill Resort is the perfect antidote to your hectic work schedule. Imagine taking a weekend and escaping with the family. Leave the city behind and enjoy an adventure with the kids up in the pristine natural setting of the Lakes Region. If you live in the country, spending time enjoying the various amenities at Steele Hill is a great way to make some family memories together. In these busy times, a break from the ordinary is just what your family needs to bond with each other.
If you are looking for a family resort in New Hampshire, Steele Hill Resort is a great choice. Our 500+ acre campus offers the perfect playground to get away from your day to day lives. The resort amenities include our large, indoor pool area with waterslide. Parents can enjoy a relaxing dip in the roman spa while the kids have fun on the slide. The amenities center also includes 3 widescreen X-box Kinect stations for the kids to play video games while burning off some extra energy. Steele Hill's network of over 5 miles of trails offers a true chance for adventure. Round up the kids and spend the day exploring the trails that wrap through the forests and hills surrounding the resort. A close encounter with the resident wildlife is sure to bring a smile to kid's faces and make a memory that will last a life time.
If you are looking for an escape from the ordinary, look no further than Steele Hill. Be it spending a day enjoying the resort amenities or just sitting back with your family and taking in the breath-taking views of the lakes and mountains, your family photo album is sure to have some new additions after your stay with us. We hope to see you soon.